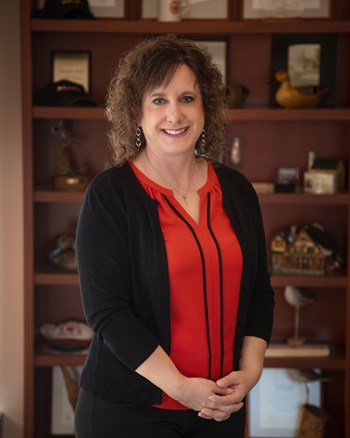 Diana Schilf
Vice President, Marketing & Communications
NAI FMA Realty
1248 "O" Street, Suite 550
Lincoln, Nebraska 68508
United States
T +1 402 441 5803
M 14024409016
dschilf@naifma.com

License 2000632
Specialties
Marketing
Scope of Experience
Responsible for the daily soliciting, procurement and development of new business for the Company.
Background & Experience
Has been with NAI FMA since 1996 serving as an Accounting and Lease Administrator, Marketing Coordinator, Sales Associate and Business Development Manager. In 2017, she was elected as Vice President, Marketing and Communications.
Education
Bachelor's Degree, Marketing, University of Nebraska-Lincoln
NAI Global University, Graduate (Inaugural Class)
Professional Associations & Designations
REALTORS Association of Lincoln
Past Board Secretary, Treasurer, Vice President and President
Member, Commercial Brokers Committee and Community Relations Committee
Family Service Board of Directors, Member
Past, United Way Review Team Volunteer