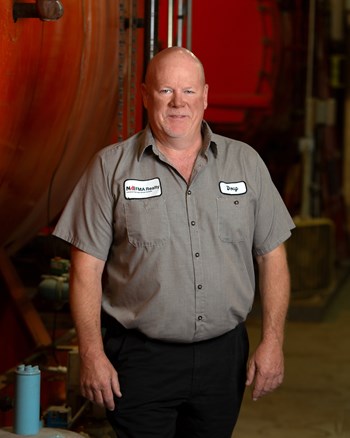 Specialties
Property Management
Scope of Service Experience
As Maintenance Engineer, he currently oversees all aspects of commercial facilities maintenance for Pine Lake Medical Plaza, a 154,000-square-foot medical office building; a 134,000-square-foot neighborhood center; along with additional 180,000-square-feet of retail and office properties. His responsibilities include implementing preventive maintenance programs to enhancing ongoing tenant/owner relationships.
Background & Experience
Meier joined NAI FMA in 2010 as Maintenance Technician. Prior to joining NAI FMA, he lived in Minnesota where he owned a business for 16 years and was involved on the fire and rescue department for six years.
Education
He holds a management and business degree from Dakota Community College in Rosemont, Minnesota, and earned degrees for Fire Fighter 1 and EMT 1 from Hennepin College in Minneapolis, Minnesota.