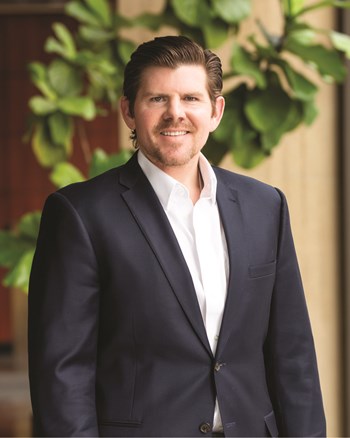 Mike Ball
Vice President, Sales & Leasing
NAI FMA Realty
1248 "O" Street, Suite 550
Lincoln, Nebraska 68508
United States
T +1 402 441 5807
M +1 402 730 2205
mball@naifma.com
Specialties
Office, Medical
Scope of Experience
Mike demonstrates good customer relations and communication with his clients. In his real estate practice, he has worked with a variety of property types in assisting tenants and buyers along with investors and landlords with their assets. He has had proven success with representing healthcare providers with their office space and facility requirements. Mike represents a major hospital system and has worked with private physician groups and medical building owners.
Mike is our firm's NAI Business Director
Background & Experience
Mike gained valuable experience and knowledge from three years of serving as a property manager and from owning a business. He brings this business insight and understanding to help meet his clients business objectives.
Education
Bachelor Degree, Nebraska Wesleyan University
Professional Associations & Designations
Member of the Realtors Association of Lincoln and past Chair for the Commercial Brokers Committee American Red Cross of Capital Area & Eastern Nebraska, Board Member Actively participates in Lincoln Chamber of Commerce events
Transaction History
Represented UBS Financial Services on 13,000 square foot office lease
Represented Nebraska Annual Conference of the United Methodist Church on acquiring 15,000 square foot office building and disposing of 8,000 square foot multi-use property
Represented GTech on 16,000 square foot flex space lease
Assisted Great Western Bank in selling 21,000 square foot multi-use property
Represented 2 Pillars Church in leasing a 10,000 square foot location
Represented Ritchie Bros. Auctioneers on disposition of 12,300 square foot office building
Assisted Double D Real Estate in $2.265 Mil investment purchase of a warehouse facility
Represented JEA Senior Living on purchase of 3.25 Acres for memory & respite care facility
Assisted Creamery Building LLC in purchase of 30,000 square foot downtown office investment property for $3.2 Mil
Assisted Celerion to sublease a 40,000 square foot office space in Lincoln, NE
Represents owners of 68,000 square foot retail neighborhood center
Represents Bryan Health on portfolio of medical office buildings