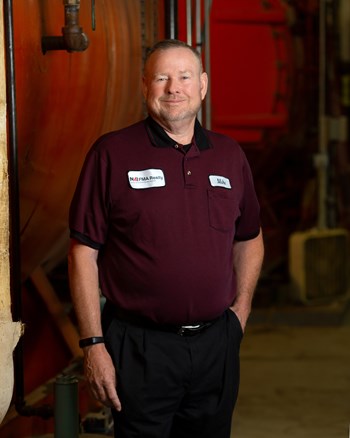 Scope of Service Experience
Assists in supervising the day-to-day operations of the Facility Maintenance Division for all NAI FMA Realty managed proeprties.
Background & Experience
Since joining NAI FMA Realty in 1997, he has been intricately involved in overseeing the general maintenance of several managed properties in Downtown Lincoln.
Education
Holds a Third Grade Engineer License, has successfully completed the 16-hour OSHA-approved seminar on abestos maintenance, attended the Pneumatic Temperature Workshop and earned the Universal EPA Certification in Refrigerants.