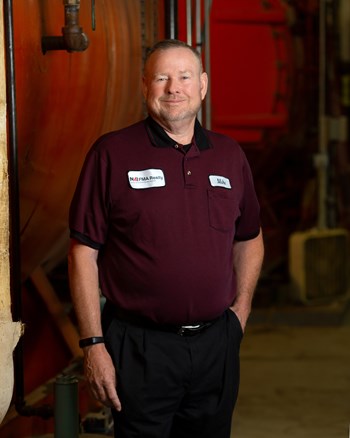 Scope of Service Experience
Mike Weekly serves as a Field Supervisor for the downtown team under the maintenance division where he assists the Senior Vice President of Maintenance with managerial duties and directing the day-to-day work of other personnel, as well as assisting with contract coordination on the managed properties.
Background & Experience
Since joining NAI FMA Realty in 1997, he has been intricately involved in managing the division and overseeing the general maintenance of several managed properties in Downtown Lincoln.
Education
Weekly holds a Third Grade Engineer License and has successfully completed the 16-hour OSHA-approved seminar on asbestos maintenance. He has also earned the Universal EPA Certification in Refrigerants.