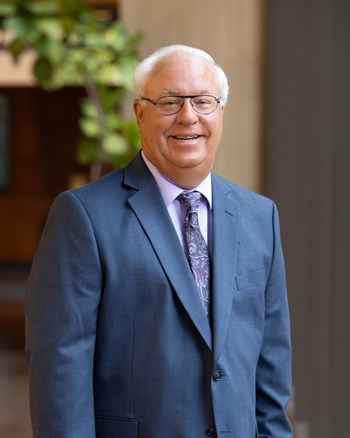 Scott Bahm
Senior Vice President, Facility Maintenance
NAI FMA Realty*
Wells Fargo Center 1248 "O" Street, Suite 550
Lincoln, Nebraska 68508
United States
T +1 402 441 5820
sbahm@naifma.com
Specialties
Property Management
Scope of Service Experience
Scott Bahm has over thirty-five years of experience as a commercial property engineer in the Lincoln area. Scott has operated all forms of commercial office, retail and industrial property systems. He has extensive knowledge and experience in building automation systems; development and implementation of building systems; monitoring building equipment through a Preventive Maintenance Program; reviewing utility usage and applying energy saving measures; representing owners on mechanical upgrades; and providing due diligence for buyers. He is responsible for monitoring and adjusting Energy Management Systems that include, Trane Summit, Automated Logic, Honeywell and Johnson Control Metasys systems, on more than 1.1 million square feet of office of NAI FMA Realty's total portfolio of 3.8 million square feet. Scott's current duties include overseeing a Facility Maintenance Division staff of 18 and for the ongoing maintenance at all properties managed by NAI FMA Realty, including such diverse properties as retail shopping centers, multi-story office buildings and apartment complexes. He manages the departments' budgeting, personnel, training and technology. Scott also works with Property Management in developing business relationships and providing new business opportunities.
Background & Experience
Scott began his career in facility maintenance in 1979 as a service tech at a local heating and cooling company for two years and spent 17 years as a Stationary Engineer for a 175,000 square-foot downtown high-rise office building. He joined NAI FMA Realty in 1989 as the Chief Engineer and became Director of Facility Maintenance in 1996. Scott was promoted to his current position in 2017.
Education
Associate Degree in Air Conditioning Technology and has studied courses at the McQuay Centrifugal Operations School, Barber-Coleman Energy Management Systems School, Pneumatic Temperature Control Workshops and the Johnson Automated Building Controls School.
Professional Associations & Designations
International Facility Maintenance Association, Member
Strategic Clients
Significant clients include U.S. Bank, N.A., Ameritas Life Insurance Corp., West Gate Bank, Union Bank & Trust Co., Bryan Health and Nelnet, Inc.