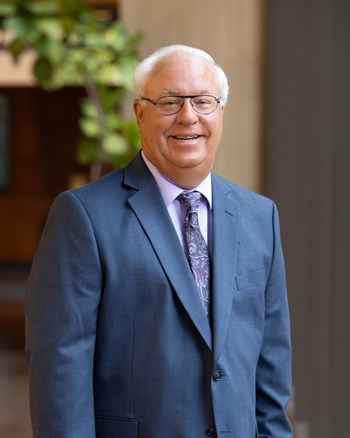 Scott Bahm
Senior Vice President, Facility Maintenance
NAI FMA Realty
1248 "O" Street, Suite 550
Lincoln, Nebraska 68508
United States
T +1 402 441 5820
sbahm@naifma.com
Specialties
Property Management
Scope of Experience
Scott Bahm serves as the Senior Vice President, Facility Maintenance. He brings a considerable depth of knowledge to his work in facilities maintenance, with over 40 years of experience managing building operations and equipment repairs.
He manages a team of Maintenance Technicians and Engineers who perform ongoing maintenance for managed properties across NAI FMA Realty's portfolio, including such diverse properties as retail shopping centers and multi-story office buildings. He is responsible for monitoring and adjusting Energy Management Systems on more than 1.1 million square feet of office space. In addition, he manages the division's budget, training, technology and assists in developing new business opportunities.
Background & Experience
Scott began his career in facility maintenance in 1979 as a service tech at a local heating and cooling company and spent 17 years as a Stationary Engineer for a 175,000 square-foot downtown high-rise office building. He joined NAI FMA Realty in 1989 as the Chief Engineer and was promoted to his current position in 2017.
Education
Bahm holds an Associates Degree in Air Conditioning Technology and has taken trainings on multiple systems such as Honeywell, Automated Logic, and Trane.
Professional Associations & Designations
International Facility Maintenance Association, Member
Strategic Clients
Significant clients include Ameritas Life Insurance Corp., Bryan Health and Nelnet, Inc.