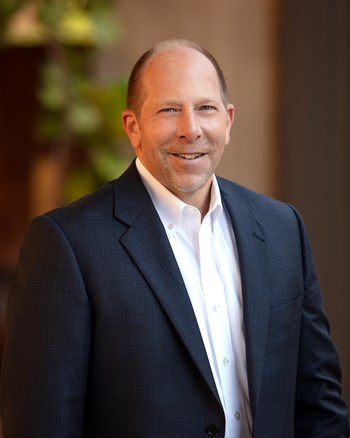 Scott Vyskocil, CPM
Senior Vice President, Property Management
NAI FMA Realty
1248 "O" Street, Suite 550
Lincoln, Nebraska 68508
United States
T +1 402 441 5800
M +1 402 770 2215
svyskocil@naifma.com
Specialties
Property Management
Scope of Service Experience
Scott Vyskocil is the Senior Vice President of Property Management and his leadership in the implementation and coordination of internal processes/procedures prove to be an asset within the organization. He specializes in the transition of property acquisitions, budgeting, financial reporting, lease administration, property inspections and strong client and tenant relations. Scott brings over 20 years of commercial real estate property management experience to his team, overseeing and directing the property management division and supporting institutional and private owners consisting of office/medical buildings and retail centers totaling over 4 million square feet. Vyskocil provides training and guidance on the coordination and implementation of real estate software systems and various accounting programs used within the industry.
Background & Experience
Prior to his employment at NAI FMA Realty in 2003, Scott held multiple management positions with The Richard E. Jacobs Group and Westfield Corporation from 1986 to 2003, including being the General Manager of Gateway Mall, a 1.1 million sq.ft. mall in Lincoln, NE, for 14 years. As the General Manager for Gateway Mall, he oversaw complete day-to-day operations including accounting, financial reporting, maintenance, marketing, specialty leasing and security.
Education
Bachelor's Degree, Public Relations, Northwest Missouri State University, Maryville, Missouri
Professional Associations & Designations
Holds the CPM designation from the Institute of Real Estate Management (IREM), Realtors Association of Lincoln, Member Better Business Bureau, Board of Directors; 2010 and 2011 Chair Lincoln Chamber of Commerce, Member Lincoln Independent Business Association (LIBA), Member Institute of Real Estate Management, Firm's Designated Executive CPM (AMO Firm) Institute of Real Estate Management-Nebraska Chapter Board of Directors; 2011 President IREM AMO Course Review Committee and Job Analysis Task Force Member International Council of Shopping Centers (ISCS), SCSM/SCMD NAI Global Property Management Council Board Member Leadership Lincoln, Graduate March of Dimes, Board Member, Past State Chair Capital Humane Society, Board of Directors, 2013-2014 Board Chair
Strategic Clients
Ameritas Life Insurance Corp., Bryan Health, West Gate Bank, Union Bank & Trust Co., National Research Corporation, Nelnet, Inc.,