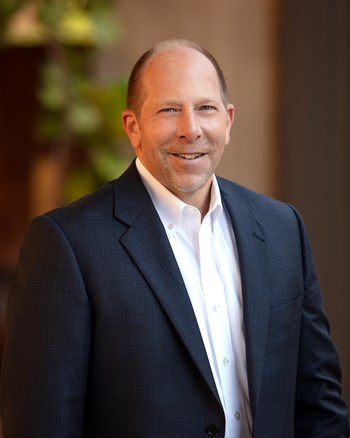 Scott Vyskocil, CPM
Senior Vice President, Property Management
NAI FMA Realty
1248 "O" Street, Suite 550
Lincoln, Nebraska 68508
United States
T +1 402 441 5800
M +1 402 770 2215
svyskocil@naifma.com
Specialties
Property Management
Scope of Experience
Scott Vyskocil is the Senior Vice President of Property Management and brings over 35 years of leadership and commercial real estate management experience to the firm. He oversees and directs the property management division, as well as all aspects of management of the company's third-party portfolio exceeding four million square feet of commercial and residential properties. In addition, his role also involves expanding and securing new business for the firm and the development of staff.
Background & Experience
Prior to joining NAI FMA Realty, Scott held multiple management positions with The Richard E. Jacobs Group and Westfield Corporation from 1986 to 2003, including being the General Manager of Gateway Mall, a 1.1 million sq.ft. mall in Lincoln, NE, for 14 years. As the General Manager for Gateway Mall, he managed complete day-to-day operations including accounting, financial reporting, maintenance, marketing, specialty leasing and security.
Education
Bachelor's Degree, Public Relations, Northwest Missouri State University, Maryville, Missouri
Professional Associations & Designations
Scott has achieved the Institute of Real Estate Management's (IREM) Certified Property Manager (CPM) designation and is the firm's designated Executive CPM. He is currently serving on the board for the IREM-Nebraska Chapter.
Being an active member of the Lincoln community, Scott is a graduate of the Leadership Lincoln program. He is currently serving as Board Secretary on the Nebraska Association of Commercial Property Owners. Scott also serves on the Board of Directors for the Goodwill Industries Serving Southeast Nebraska, Inc. and for the BBB in NE, SD, Kansas Plains & SW Iowa Board. Scott has served or is currently serving on/for the following boards/organizations: NAI Global Property Management Council, CRE Summit
Steering Committee, Lincoln's Better Business Bureau Advisory Board, Past State Chair and Board Member for the March of Dimes, and Past Board Chair for the Capital Humane Society Board.
Strategic Clients
Ameritas Life Insurance Corp., Bryan Health, West Gate Bank, National Research Corporation, Nelnet, Inc.,